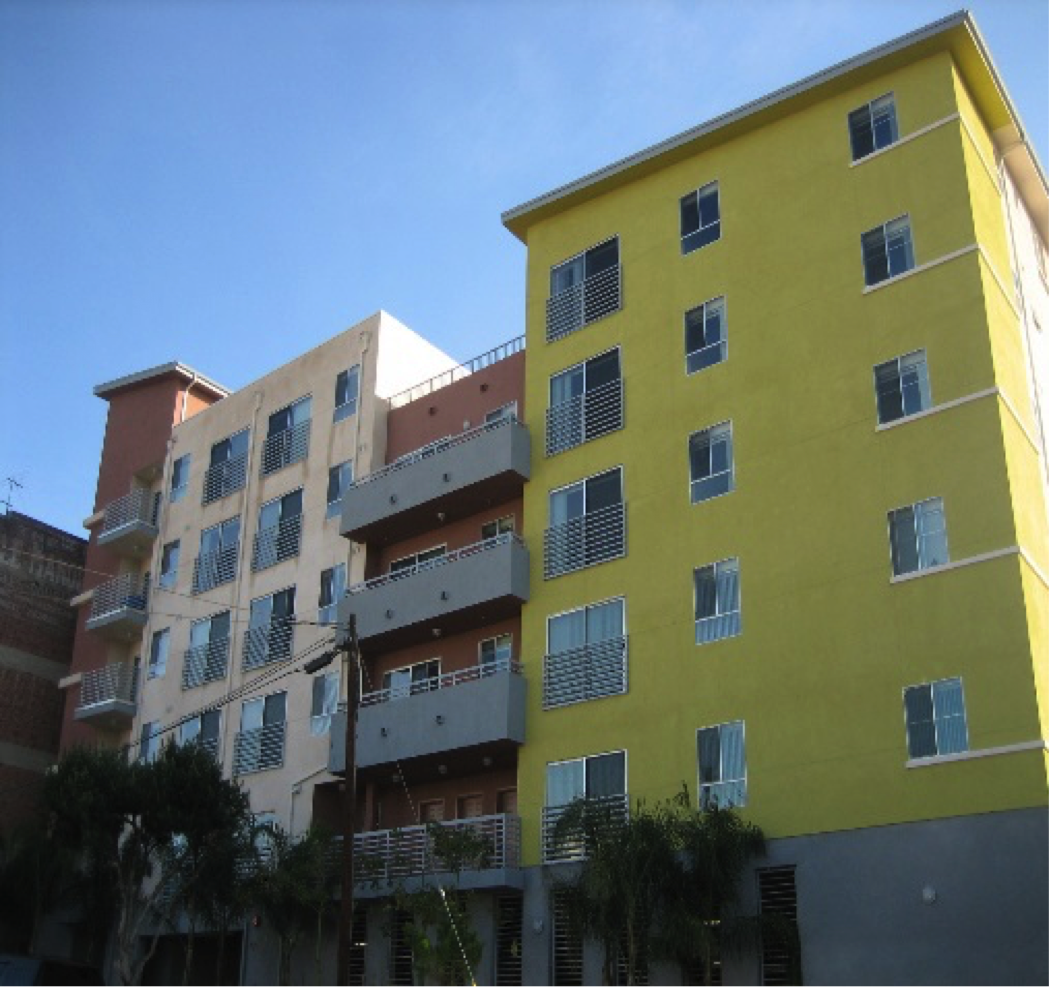 Completed in 2006, Harvard Heights is a 47-unit apartment complex in the Wilshire/Koreatown area of Los Angeles. Designed by the renowned Archeon International Group, this 6-story structure boasts an eye-catching color scheme, an interior courtyard with children's play area, lush landscaping and a rooftop terrace providing stunning views of the surrounding neighborhood. Built with the family in mind, Harvard Heights offers one, two, and three bedroom floor plans. Each unit is fully equipped with energy efficient appliances and high speed Internet. The buildings energy efficiency exceeds Title 24 regulations by 15% and the building contains formaldehyde-free cabinets as well as fluorescent light fixtures for 75% of the lights. A Community Room outfitted with a kitchen, bathroom, and internet-equipped computers is available to residents for job training and other educational activities.
Developer | American Communities
Location | 950 South Harvard Boulevard, Los Angeles
Units | 47
Total Development Cost | $12,019,500
Per Unit Cost | $255,734
Time to Complete | 16 Months
Status | Completed, November 2006
Funding | 9% Tax Credit, HCIDLA, FHLB SF Affordable Housing Program
Housing Type | Large Family
Sustainable Features | Natural Linoleum, No Volatile Organic Compound Flooring, Carpet and Rug Institute Green Carpeting, Energy Efficient Vinyl Windows, Energy Star Kitchen Appliances and Low-Flow Toilets and Sinks.